Cryogenics and Other Fields | Where there is heat, there is cooling Widening stage of heat exchanger technology
Nissin Refrigeration & Engineering Ltd. Product information

Does a power failure occur in a power plant as well?

 A power failure occurs in power plants as well. To cope with such a situation, they are equipped with emergency generators as with hospitals.
 A diesel engine is used to turn a generator. The diesel engine needs to be warmed or cooled so that it can fully operate anytime on 365 days a year. 
 We are providing such assistance in many places, though it is not widely known.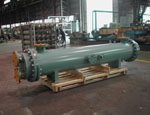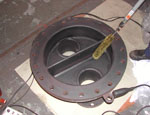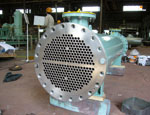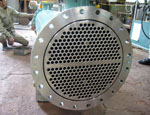 [Titanium heat exchanger for nuclear power plant]