About us
NISSIN's advanced technology cools anything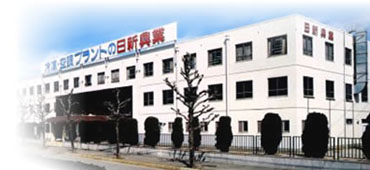 Which face of NISSIN do you know?
 NISSIN seems to be recognized as a leading manufacturer of freezing and refrigerating equipment. However, it also has a serious face in the fields of air-conditioning systems and biotechnology.
 The air-conditioner division has been extending its reach from spot air-conditioners that deliver comfort adjusted for workers even in a huge plant, to next-generation air-conditioning systems that more closely measure human feelings.
 The biotechnology division has started from plants and has expanded to food development plant systems and medical development plant system.
 The refrigerating field has succeeded in the world's first commercialization of a -70°C ultra-low-temperature large refrigerator.
 Under a concept that keeps evolving, NISSIN is pursuing the development of freezing systems that aim for the preservation of the earth environment and deep relationship between people and technology.
 Its look is colorful. Raise your expectation on our future.