Refrigeration | Freezing technology reaches cells! Advancing low-temperature world 
Nissin Refrigeration & Engineering Ltd. Product information

Technology based on abundant experience. We are trusted through the total support beginning from the planning stage.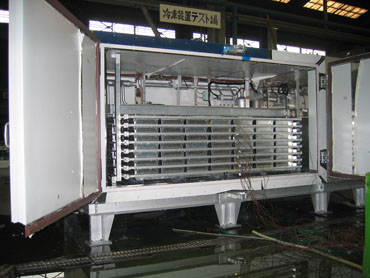 As for ground facilities, we pride in rich track records, dealing mainly in freezers and refrigerators for food factories and distribution facilities. We also offer from small refrigerators to 30,000-ton-plus large refrigerators and the world's first -70°C large ultra-low refrigerator warehouse.
 We manage from plan consideration to the basic design and on-site installation, establishing the system to provide total service at one window. We provide thorough services, including periodic information provision after completion and follow-up services. This has led to the trust from our customers and our long-standing relationships.